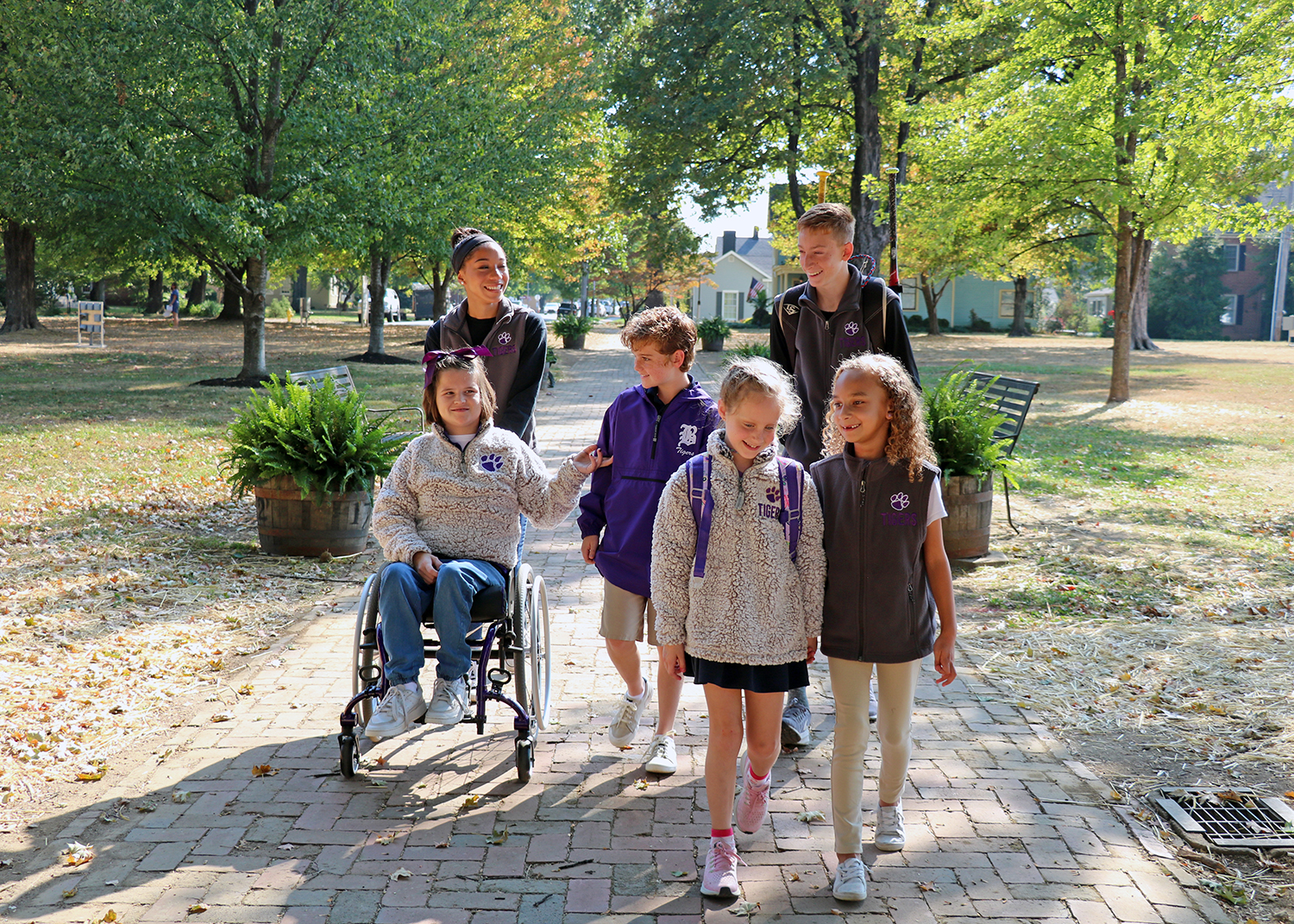 Proud, dynamic, innovative and diverse – these words not only describe Bardstown City Schools, but also the city whose children we embrace and educate. Bardstown City Schools is the educational home to more than 2,400 students in preschool through 12th grade. Students and staff at Bardstown are part of a rich academic and athletic tradition dating back to 1908, while enjoying a modern, innovative campus where great things happen every day. We do things The Bardstown Way — a century old tradition of learning and living that reflects our core values, our culture and our traditions; and guides our work to prepare students for their next phase of life.
We believe an education must be personalized – developing the heart, mind and body of every child. Through innovative teaching and offerings, our students enjoy their education journey and are better prepared for their future.
Relationships are at the heart of Bardstown City Schools. As tigers, we love and support one another.
BCS is a proud vibrant community. Not only do we embrace diversity, we celebrate it. Our students come from many backgrounds and cultures. In fact, we serve families that speak 12 different languages.
We strive for excellence in all that we do from academics to athletics and the arts. From athletics to performing arts students have an abundance of opportunities to explore.
Extracurricular Opportunities