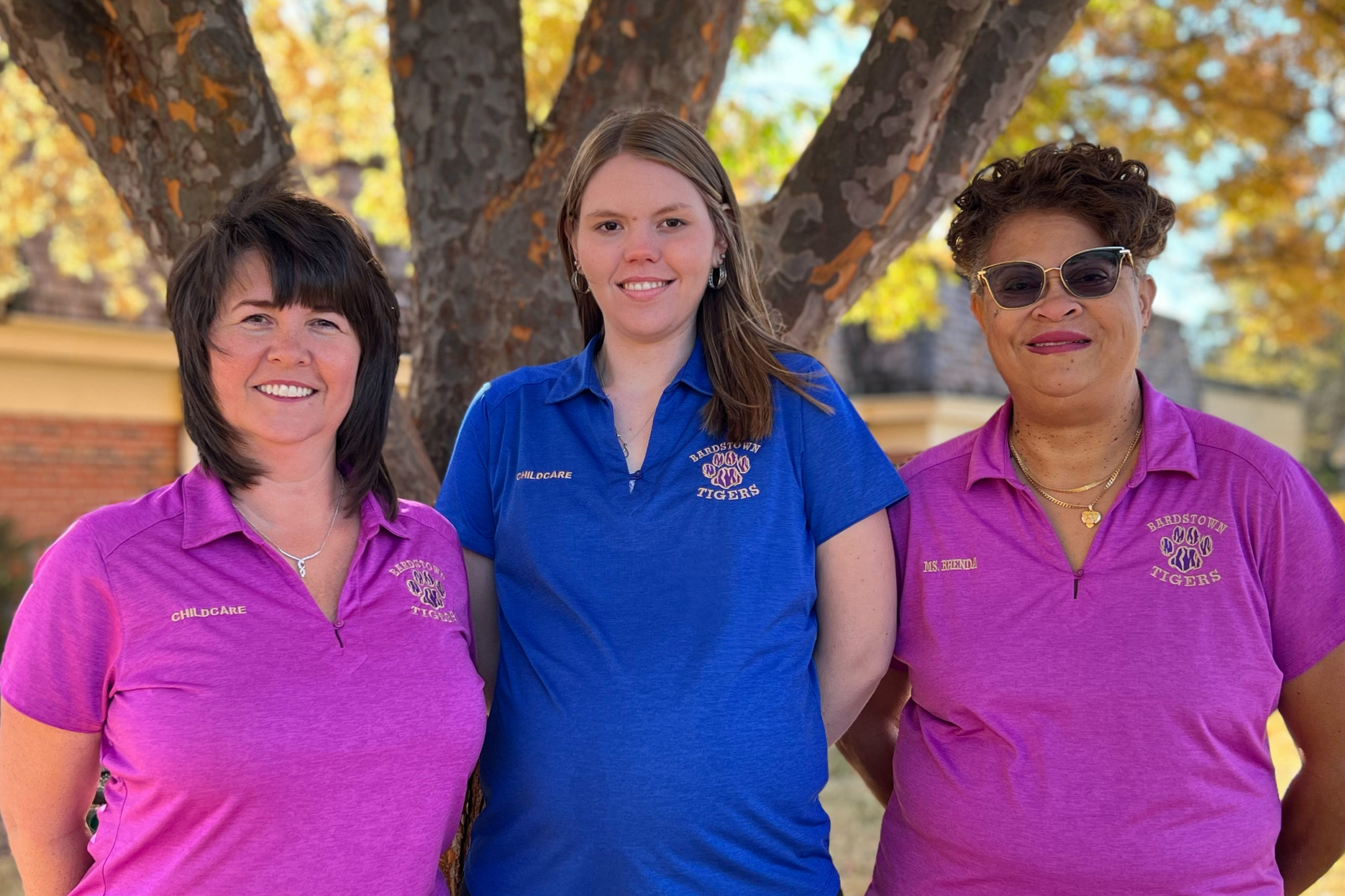 Directors
Christy VanDeventer
Director of District Child Care Services
510 N. 5th St., Bardstown, KY  40004
Office 502-331-8811
Cell 502-249-1135
(Infants-Two-Years)
Bardstown Staff Child Development Center
510 N. 5th St., Bardstown, KY  40004
502-331-8811
Assistant Director (2nd-6th grade)
Bardstown Educational Enrichment Program
1390 Templin Ave., Bardstown, KY  40004
502-331-8815
Assistant Director  (Preschool-1st grade)
Bardstown Educational Enrichment Program
1000 Templin Ave., Bardstown, KY  40004
502-331-8920
Welcome to the Bardstown Educational Enrichment Program (BEEP)  
Our program is a Stars Accredited,  state-licensed wrap-around child care program which is operated by Bardstown City Schools.
Our program offers a safe environment with trained staff who provide supervision and organized activities for pre-school through 12-years-old.
The 3-and 4-year old pre-school age,  Kindergarten, and 1st grade child care program is located at 1000 Templin Avenue.  The elementary and middle school child care program is located at a convenient, on-campus site in the cafeteria of Bardstown Elementary School.
You are always welcome to stop in or call to check on your child anytime. In addition to providing adult supervision for your children, we will also provide a variety of age-appropriate activities and free choice of play, homework help, and relaxation opportunities. Some of our activities include arts/crafts, music, dramatic play, reading, science, blocks and tactile activities, group games, computer time, gym/playground/track, providing a balance of active and quiet play. Our schedule during extended school breaks includes many fun and interesting field trips such as movies, visiting local attractions, as well as trips to area attractions in the neighboring counties.
Fees and Schedules for the 2022-2023 School Year
3- and 4-year old child care (5 1/2 hours or less)
School-age
The program will be open year-round, Monday - Friday as follows:
3- and 4-year old child care (5 1/2 hours or less)
$18 per day            5 1/2 hours or less
$26 per day           Setup Only dates
$26 per day           Breaks/Snow/Full day
($1.00 per day discount for each additional child)
School-age
The program will be open year-round, Monday - Friday as follows:
Bardstown Child Care Locations