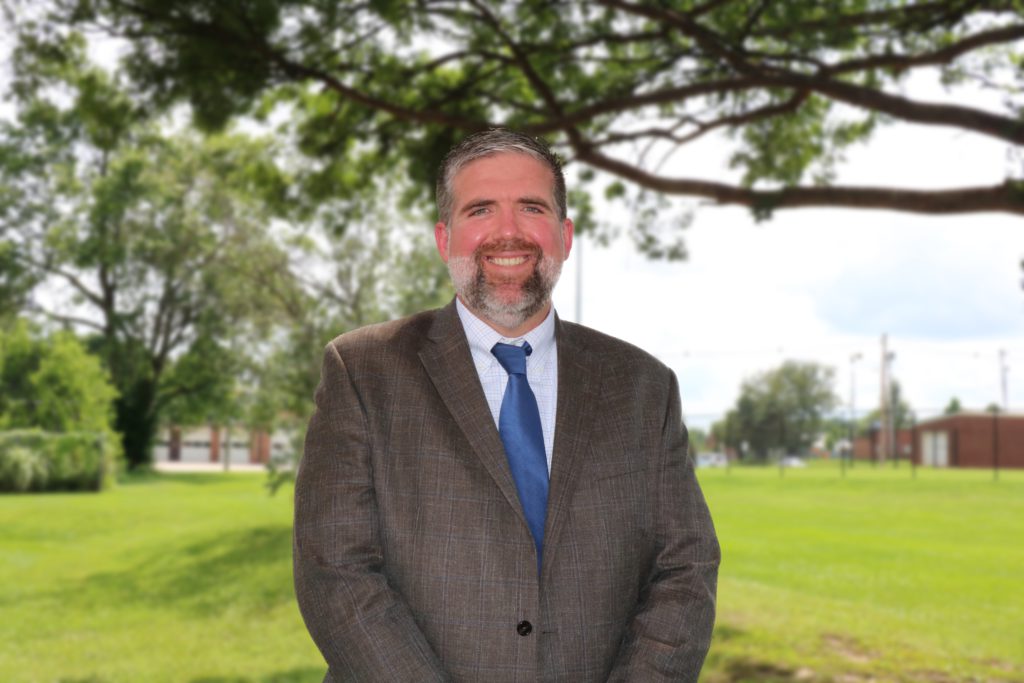 Dr. John Eveland has been selected as principal of Bardstown Primary School. The Bardstown Primary School Site-Based Decision Making Council unanimously voted to hire Eveland as principal at their June 13th special called meeting at the central office. 
"The BPS SBDM Council and I were very fortunate to have several qualified candidates for this position, but Dr. Eveland quickly became the clear choice," said Dr. Ryan Clark, superintendent of Bardstown City Schools. "He is so deeply committed to serving students and families and is driven to continue a tradition of leadership at BPS, where students and staff thrive."
Over the past year in BCS, Eveland has served in multiple administration roles, providing support to staff members, students and families. Previously, he worked at Bardstown Alternative School as an assistant principal. Currently, he serves as an assistant principal at Bardstown Middle School. Before taking on roles in administration, Eveland worked as a high school mathematics teacher for 14 years. In 2012, he joined Bardstown High School where he taught several advanced placement and dual credit courses. Eveland also served as an adjunct professor for several universities and the lead teacher for the University of Kentucky's Next Generation Leadership Network. Eveland served BHS students beyond the classroom as an advisor for the Fellowship of Christian Athletes (FCA) and chess clubs. Additionally, he provided guidance to high school students as an ACES Grade-Level Leader for the Class of 2021. Dr. Eveland's passion for helping young people was recognized by the Bardstown High School student body with the 2018 Teacher of the Year Award.
Before becoming a public school educator Eveland was a youth minister. His love for working with young people led him to a career in education. Eveland earned his Bachelor's degree in mathematics from Murray State University, a Master's degree in mathematics from the University of Kentucky and a Master's degree in instructional leadership from Georgetown College. He earned his Rank I in secondary education from Murray State University and holds a doctorate in education from Murray State University.
"I am humbled by the opportunity to step into the role of principal at Bardstown Primary School," said Dr. John Eveland. "BPS has an outstanding record of service to families, the community, and the district. By continuing to build positive relationships with parents we'll partner together to prepare students to be next generation leaders. I look forward to leading alongside such a committed staff, talented students and one of a kind community."
Eveland replaces BPS Principal Michelle Ryan who is retiring June 30 after a 31-year career in Bardstown City Schools. Eveland will assume the role of principal on July 1, 2022.