Nault, a sophomore at Bardstown High School, applied for the National Security Language Initiative for Youth (NSLI-Y) scholarship. Last year about 500 of the 3,000 applicants received the scholarship and Catie has made it extremely far in the 20 step application process.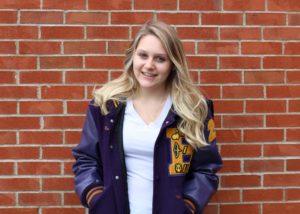 "The U.S. Department of State's NSLI-Y is part of a U.S. government initiative to foster international cooperation by ensuring that Americans have the necessary linguistic skills and cultural knowledge to effectively communicate globally. NSLI-Y provides overseas critical language study opportunities to American youth through merit-based scholarships to spark a lifetime interest in critical foreign languages and cultures." This program works towards global communication, problem solving, and producing our futures' leaders.
Catie applied to spend one summer studying abroad. Her top choices of travel are Indonesia, Russia and India. Her family has sponsored kids, in need, from Indonesia, so that's what fuels her desire to go there. Catie says her interests in this program were sparked by her sister, who now attends Gatton Academy, applying, and her own hopes of becoming a nurse.
"If there is a patient that doesn't speak much English, I could learn it, and be able to help,"said Catie.
Hoping for an interview any day now, Catie will soon find out if she has been chosen for the scholarship and will get to spend a summer abroad. Catie is one of the 2000 students applying this year.