Ms. Richae Logan has been selected as principal of the Bardstown Alternative School. Logan was chosen by a committee of administrators after a series of interviews with several highly qualified candidates.
"BCS is committed to serving the needs of students and our alternative school program must continually evolve and adapt to support our students," said Dr. Ryan Clark, superintendent of Bardstown City Schools.  "Ms. Logan has a deep commitment to serve BCS students and has the knowledge and skills to tailor individualized plans that meet a diverse array of needs.  I am very excited to support her in her leadership journey."
Logan has served in education for ten years total and has been employed with Bardstown City Schools since 2017. She began her career in education as a paraeducator in a highly structured classroom in Fayette County Public Schools. For the past seven years, Logan's career has been focused in special education. She has served as an exceptional child educator co-teaching students at both Bardstown High and Elementary. Most recently, she served as the Adaptive Behavioral Learning Environment (ABLE) program instructor. In that role, she partnered with Astra Behavioral Health to teach third through fifth grade students with a deeper level of mental health needs.
"As a former student, BCS has always had a place in my heart," said Logan. "I feel very honored to be able to lead the Alternative School. I'm very excited about the prospect of growing our program and becoming a model for others in the community." 
Over the course of her career she has served as a coach for volleyball and softball, sponsor for the Bardstown High School Y-Club and worked with the Bardstown High School Young Democrats Club. While at Bardstown High School she served on the teacher leadership helping to launch an advisory program called the Academics, Community, Economics, and Social (A.C.E.S.) program. Logan served as the team leader for the Class of 2021 organizing career days and community experiences for students. Additionally, Ms. Logan is actively involved in the community. She serves as the Treasurer for the Concerned Parents Group and is a member of the Leadership Nelson County Class of 2019 and the NAACP. 
Logan  earned her  Bachelor of Arts degree in arts studio and arts education and education from the University of Kentucky and earned a Master of Arts in Special Education from the University of the Cumberlands. She also earned a Rank I in Leadership from the University of Cumberlands. Currently, Logan is seeking a doctorate in educational leadership from the University of Cumberlands with an anticipated graduation date of December 2022. 
Logan is a Bardstown native, 2006 Bardstown High School graduate, and resides in the city. She replaces Bardstown Alternative School principal Franseda Gunn who retired in June 2021. Logan will begin her new role as principal on July 1, 2021.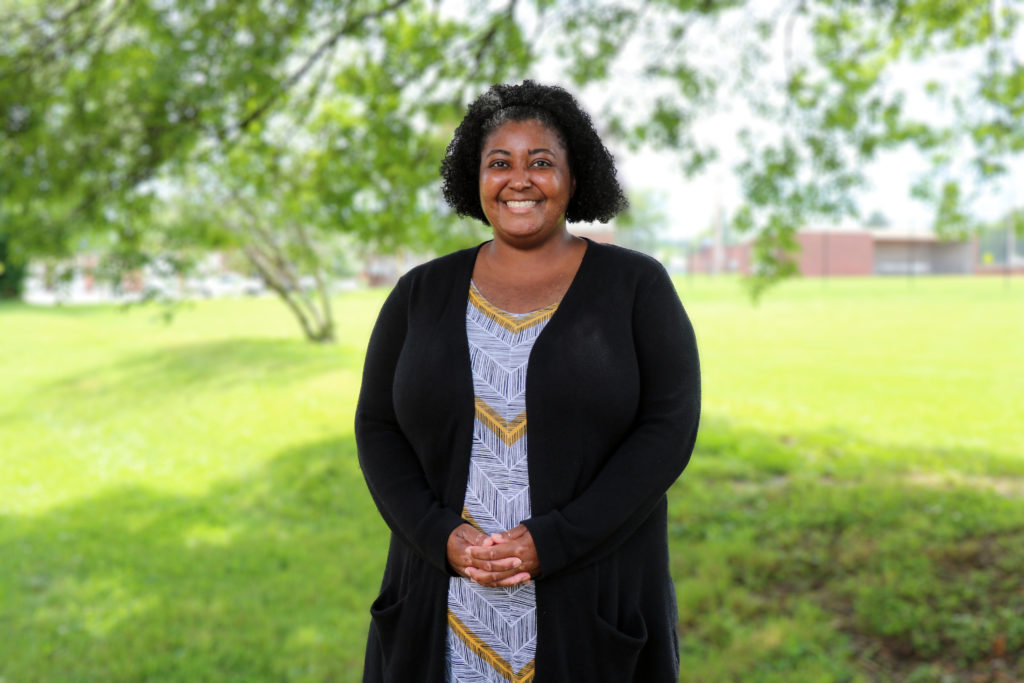 "As a former student, BCS has always had a place in my heart," said Logan. "I feel very honored to be able to lead the Alternative School. I'm very excited about the prospect of growing our program and becoming a model for others in the community."